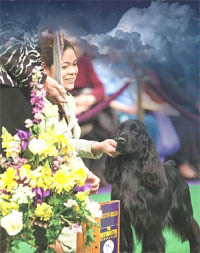 BOB Westminster 2014
No 1 Field Spaniel 2013/2014
No 2 Sporting Dog 2014
Winner Field National Speciality 2014
History breaking 23 Best in Show wins!
93 Sporting Group 1's
Enjoying "retirement" now!!!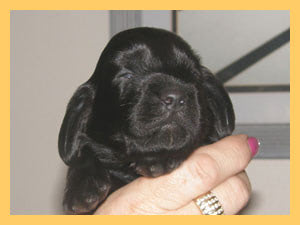 &nbsp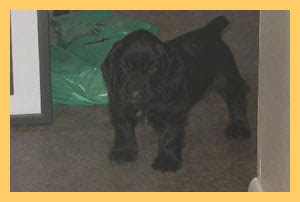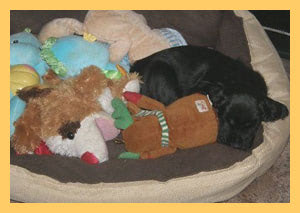 &nbsp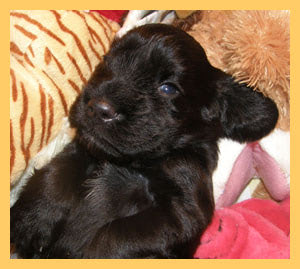 &nbsp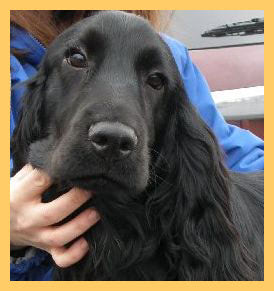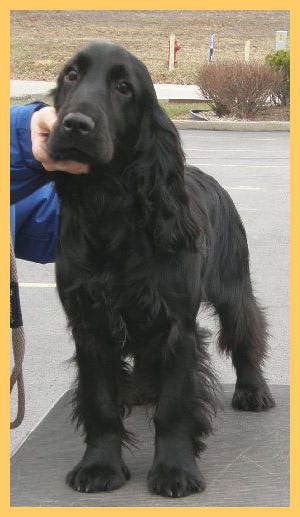 &nbsp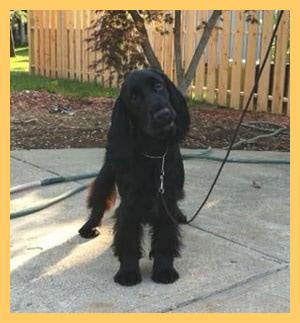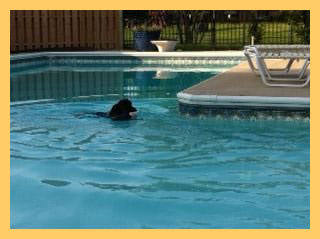 &nbsp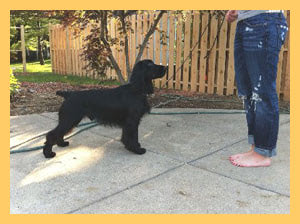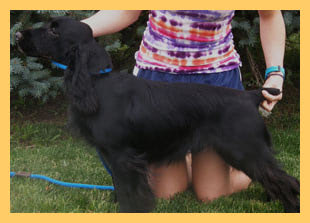 &nbsp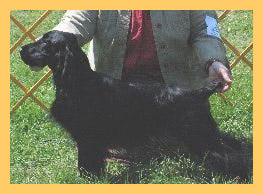 Gideon, has three major wins, 2 Best of Breed wins and a Best Puppy in Show win. Bringing home the ribbons at 9 months old!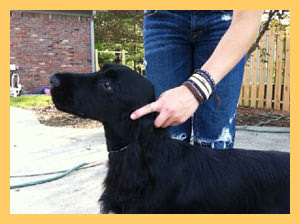 &nbsp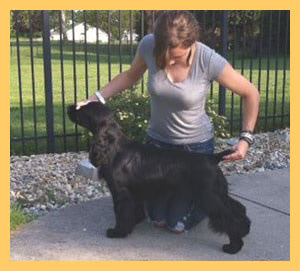 Gideon, was Winners Dog and Best of Winners at his very first show at 7 mos of age in Michigan. Bravos and cheers to Gideon!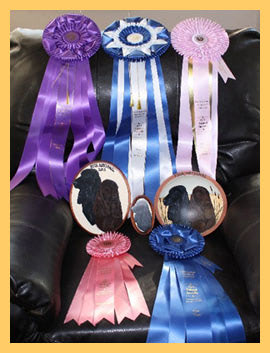 In four days our favorite black Field Spaniel, Gideon, AKC Ch Promenade Pay It Forward, went Best of Opp Sex in Sweeps, Winners Dog, Best of Winners, New Champion title, pulled as one of 6 (the youngest dog) in the Best of Breed ring by the Judge out of 25, and Select Dog giving him points toward his Grand Ch title. All at 13 mos of age! He will be flying to CA in the next few weeks to live with dear friend Jane Chopson and her Joshie, GR CH Promenade Perfect Alibi. Cheers and bravosssssss to Gideon! Gonna miss that boy! :)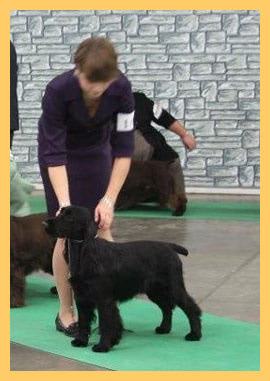 Gideon... from this... puppy to all grown up...! Thank you to Laurin Howard, Sara McAtee and to Jane Chopson,for taking this boy on to his show career. As the Judge said on Sunday, "You are going to have a lot of fun showing this boy!"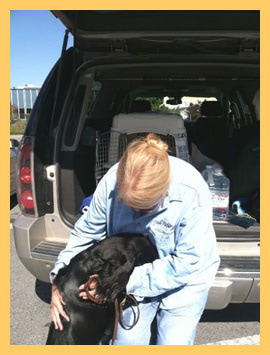 Gideon arrives at his new forever home with Jane Chopson and Joshie, and family, in California. October 2011. Gonna miss you Gids but you and Jane will be "in the ribbons". Have fun!
"Dear Family
Well I am getting ready for my first Christmas in California. We are going to the ranch I hear but no snow is predicted.RATS. I am now sleeping in the Living room. I am slowly moving my way to Nicki's bedroom I hope. If I just stay on the straight and narrow I think I will make it pretty soon. Life is pretty good here.I eat real well and have gain a lot of weight since I came here. Pretty soon I am going to be a chubby little thing like Joshie hehehehehe. This morning there were squirrels in the yard and Josh and I had to do a real heavy sniff and chase mission. I really like Josh. He plays with me pretty well and is setting a good example. I want to grow up to be like him except for the Bear part. I really dont get that whole thing. He keeps trying to explain it to me but frankly it does not make much sense to me. Please write me back so I know what is going on at home. Love Gideon S (seal) Fielding"
Gideon Ad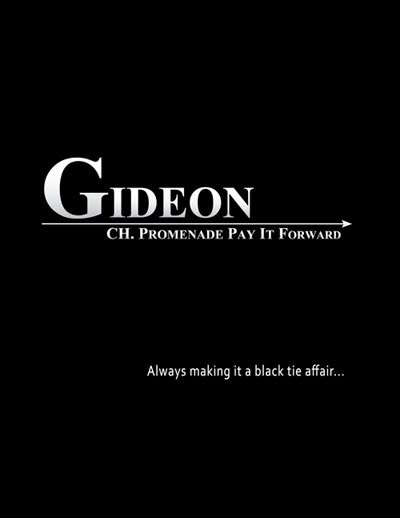 &nbsp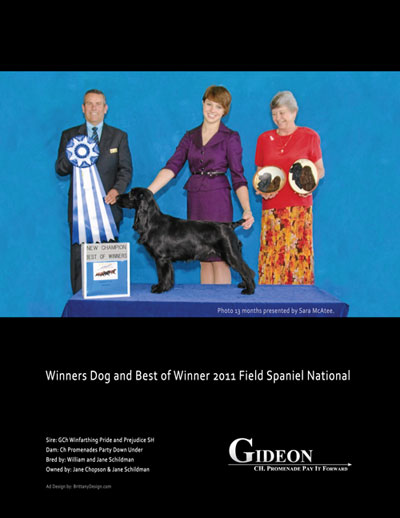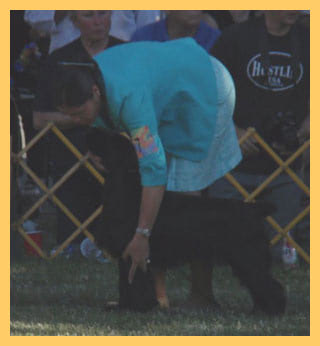 &nbsp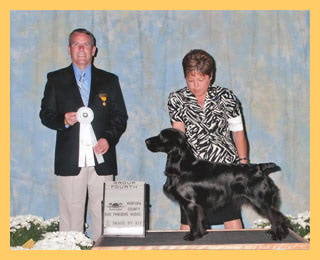 Dear Family
Guess what happened to me today. Nicki and I went in the car and she went to the dentist. I waited in the car and then I got a CHEESEBURGER!!!!!!!!!! Dont think I have ever had one before and boy was it good. The we went to the vet or as Joshie calls it the demon house. Don't know why he calls it that cause I think they are very nice and I got treats and every thing. I had to have a rabies shot and bortadella and I was very brave and happy. Guess what I have gained a pound and half since I was in Arizona. I now weigh 46.8 pounds. Gonna catch Joshie if I keep getting CHEESEBURGERS. Of course it is all muscle.
Later Love Giddy
PS Grandpa I am learning to be a Perfect Gentleman like you.
&nbsp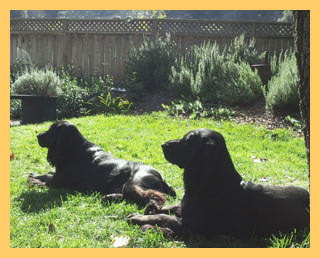 Gideon and Josh at Home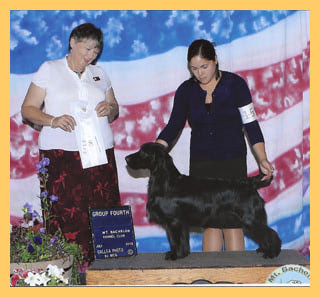 &nbsp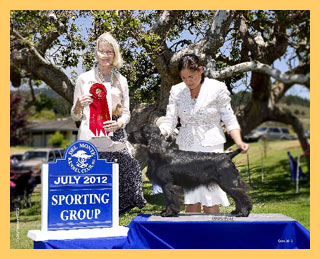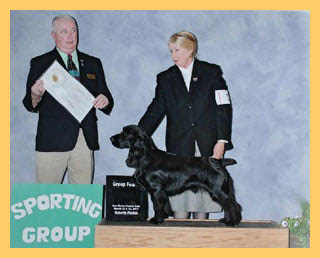 &nbsp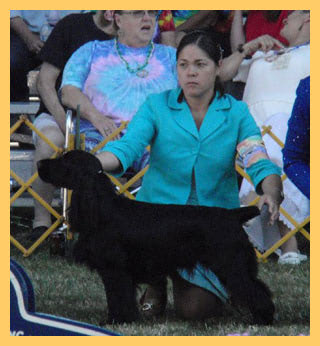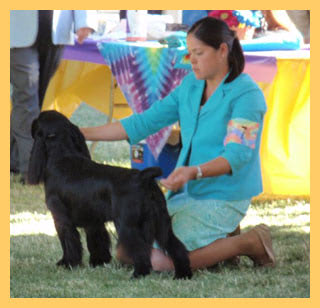 &nbsp
Gideon at play with brother Josh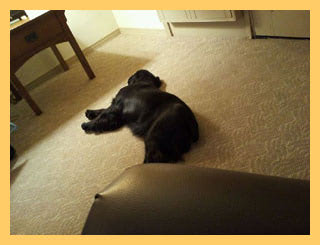 Sleeping Gideon.... ha!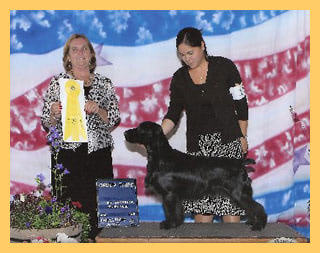 &nbsp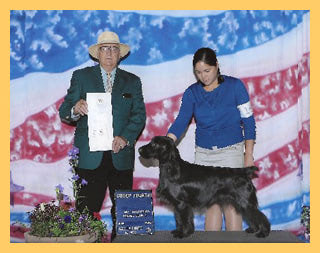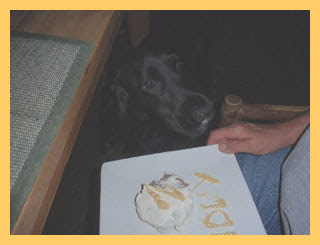 Gideon Celebrates his 2nd Birthday!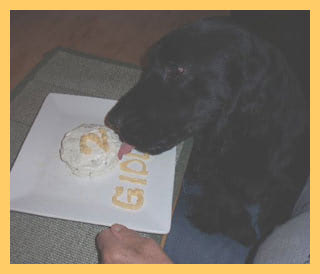 Gideon's 2nd Birthday Cake!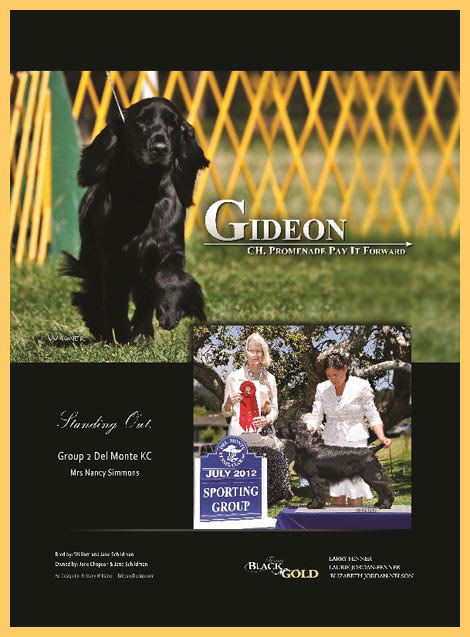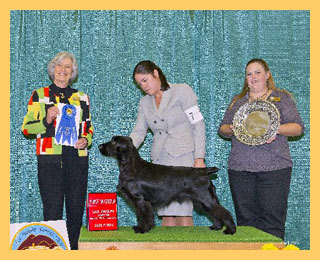 &nbsp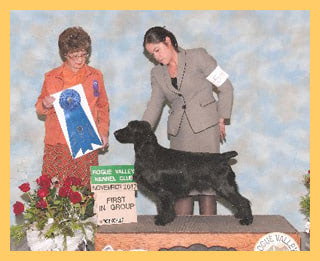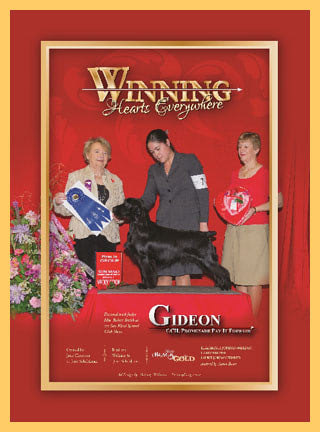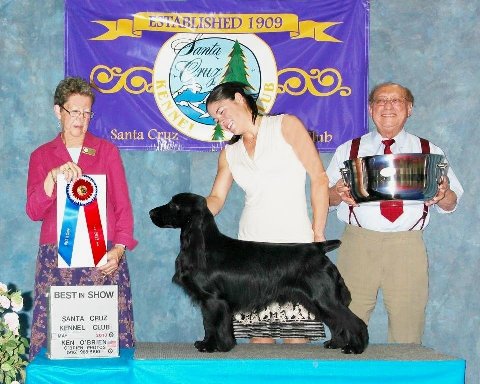 Gideon garners
BEST IN SHOW