"Think what a better world it would be if we all held hands, had milk and cookies about three o'clock every afternoon and then lay down on our blankets for a nap". -Barbara Jordan
Pippin
Lacey's dam, Ch. Centennial Rocky Mountain Hi (OFA Good, CERF), was owned and handled by Debbie Stetler Lavariere, Colebrook Field Spaniels, formerly of PA.
Cinder
Ch Audacious Black Cinder is Lacey's sire. Cinder is owned by Todd and Ruth Ebner of PA.
CH Marshfield Boys Night Out is Emily's sire. Henry is owned by Arlene Cohen of Cincinnati, Ohio.
Roger
CH Hilltops Avalyde Jolly Roger, sire of Asher, Hobby, Docker, and Hunter. Roger is owned by Jenn Andrews, NY.
Echo
Ch Colebrook's Audacious Encore, is Lacey's half sister. Echo is owned by Howie Huber and Debbie S Lavariere, PA.
Tristan
CH Tristan Del Prado VCD1,OA,NAP, sire of Belle, Ellie, Ellie and Ruby. Tristan is owned by Donna and Les Casselberry, PA.
Ebby
CAN/AM Ch Capriole's Carillon Reflection CGC, Ebby, is Emily's sister. Ebby is owned by Peter Archer in Canada.
Carly
Ch Maplesugar Carillon TD, NAJ, TDI, Carly, is Emily's mother. Carly is owned by Kay Klein in IA.
Monty
CH Capriole's Normandy Commander is Emily's half brother. Monty is owned by Karin Wiechmann, NJ.
Rigel
Ch Capriole's Orien Bright Star is Emily's brother. He is owned by Michelle Bazin- Johnson of IN.
Ch Marshfield's Daniel Boone is Emily's uncle. Boone is owned by John Sherman in OH.
Race
AM/CAN CH CT Calico's Hot Pursuit Del Prado Can TDX, Race, is Emily's grandfather. Race is owned by Becki Jo Wolkenheim (Hirschy) and Ed Presnall both of WI.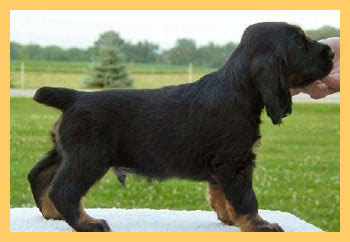 Dexter
Asher's Son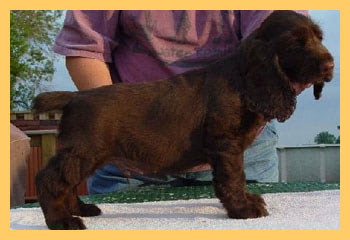 Ryder
Asher's Son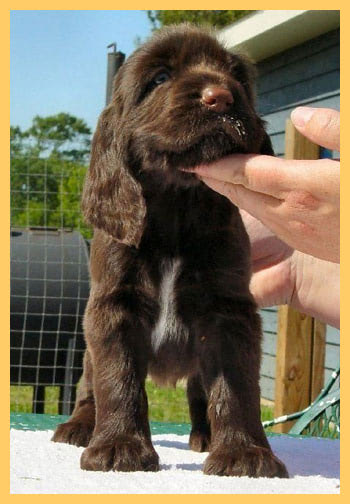 Sprout
Asher's Daughter