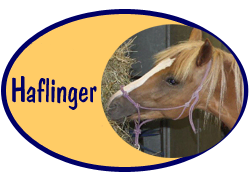 Janie grew up riding horses but her Dad was always too fearful of his two daughters owning one. So both daughters rode other's while growing up, Jane rode in college and sister Susan rode regularly into her 40's. Now both girls are over 60 and decided two years ago to get things done on our "bucket lists". So now both sisters have horses. Enjoy the pictures!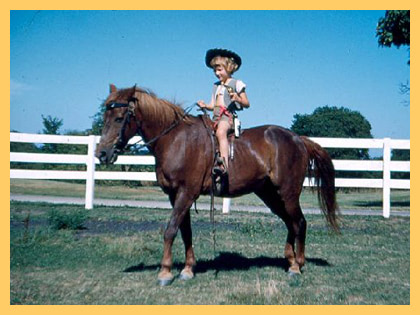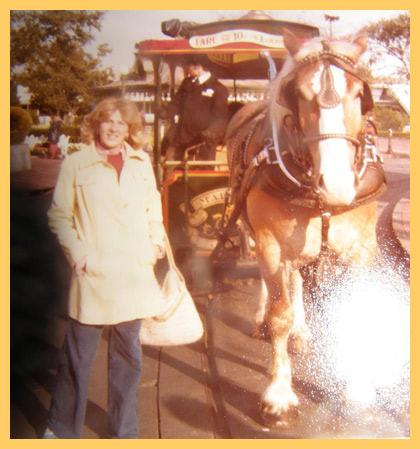 Even in the 70's I knew I wanted a Haflinger. Now I do!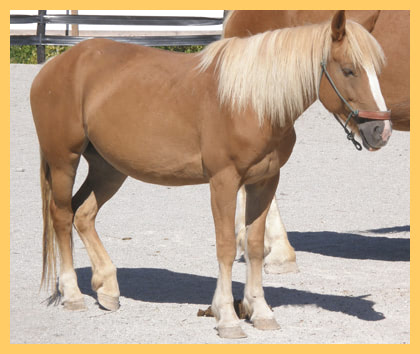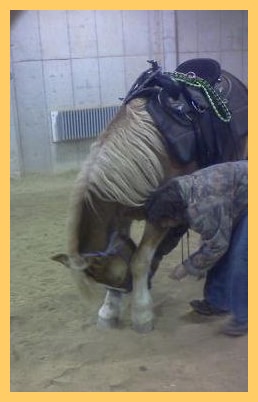 Kahlua has learned to bow!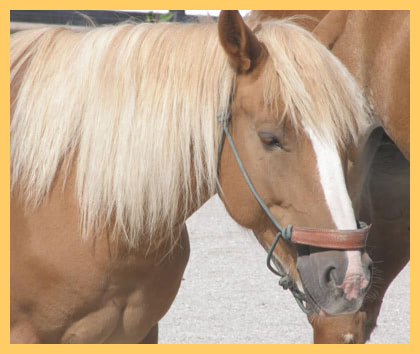 Sweet Kahlua!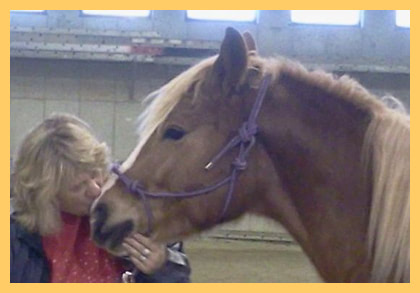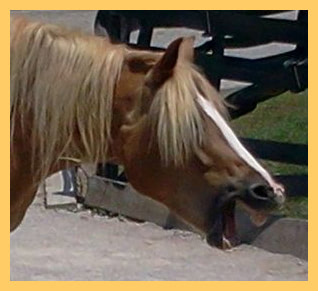 ?"Janie is so silly; she comes to the barn and plays WILD music and dances all around me and sings in my ears. I think one day she will pick up my front leg and try to twirl around me! She makes me LAUGHHHHHHHHHHH!! Ha!", says Kahlua.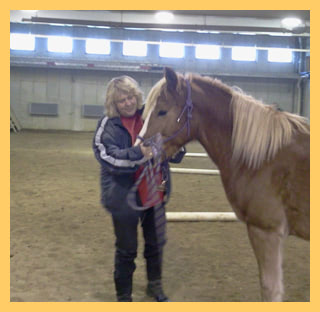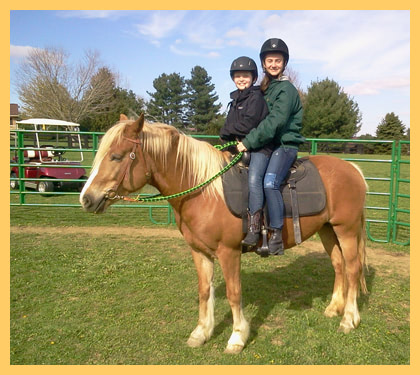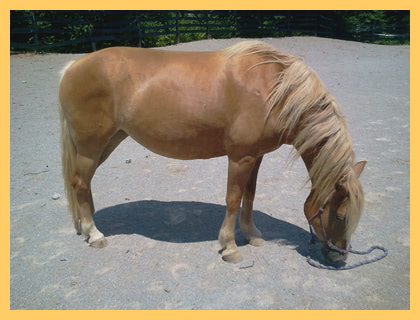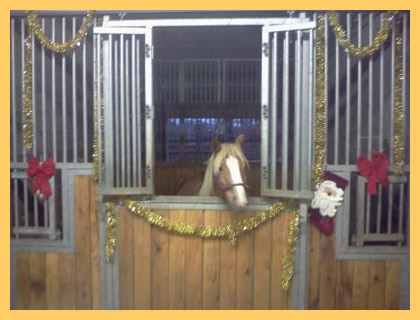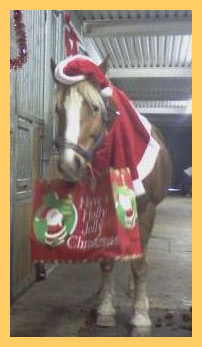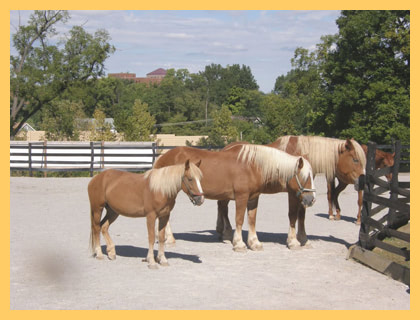 Kahlua with her BIG Belgian friends.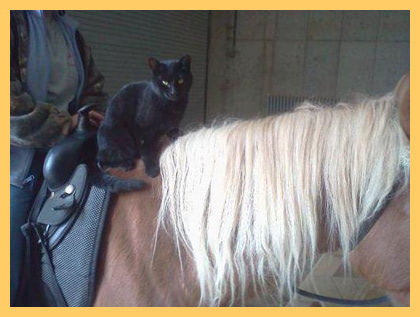 Kitty rides along.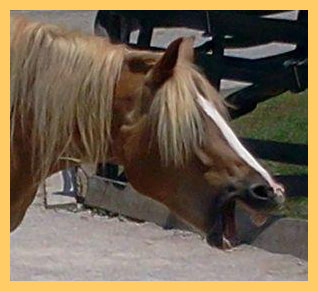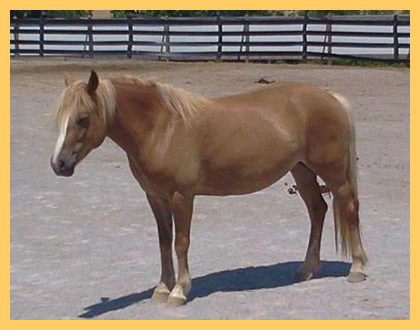 She's going to the family reunion in northern Ohio in a few weeks. Road trip... ha!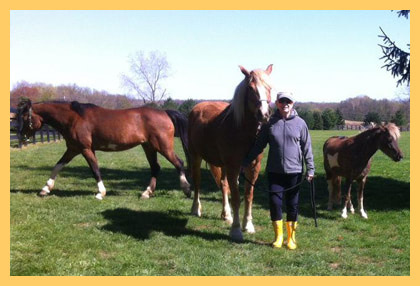 Kahlua with my sister at spring family reunion.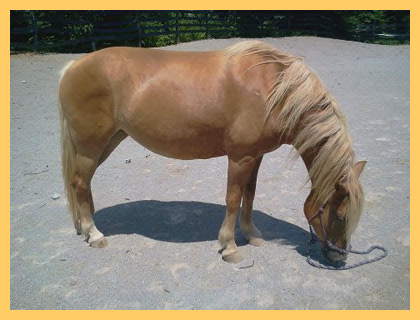 ?"Sit-stay"? Kahlua came trained with a "stand-stay". Still amazes me that she will stand in the barn or anywhere for grooming and tack thinking she is "ground-tied". She doesn't even know what cross-ties are..ha! Stood today for 45 min while I groomed her and loved on her and never took a step. Now have to admit if she were in grass, I think she would wander off. Ha! Her name should be Bliss..she brings me such joy!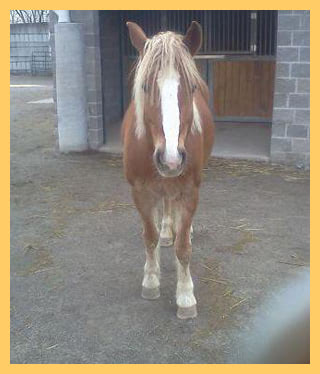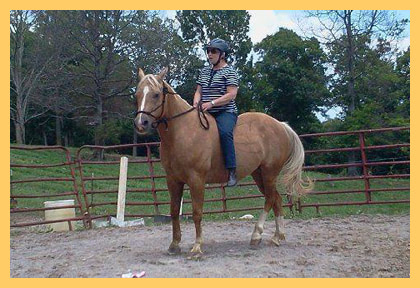 Sister, Susan, on her Trigger.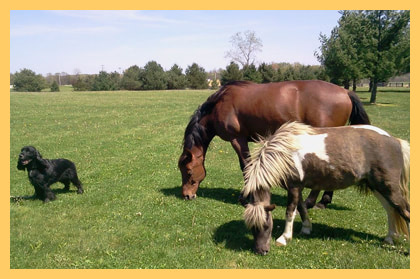 Asher meets horses at my sister's place.